An Interview with Jon from Marfly Home Brewery
We're always inspired by your home brewery setups and occasionally we find one that's truly unique! Enter Jon Martin of Marfly Brewing Co. Jon is a passionate homebrewer that set out to build the ultimate home brewery kitted out with Grainfather equipment. 
In this interview, we get to know more about his brewing journey, what equipment he uses and tips and tricks for building the ultimate home brewery. 
When did you start brewing and what got you into it?
Years ago my grandfather made wine and moonshine. After his passing in 1978, my grandmother told me of a story of the first and only time he tried to make beer. After the bottles exploded in the middle of the night, his days of beer making were over.
About 25 years ago, I read an article about making beer, and I recalled the story my grandmother had told me. At that moment, I decided to try making beer for myself, thinking that maybe I could redeem my grandfather's efforts in beer making.
What is the inspiration behind your home brewery's name?​
Marfly Brewing Company stands for the Martin family. Everything I do in life is always related to my family.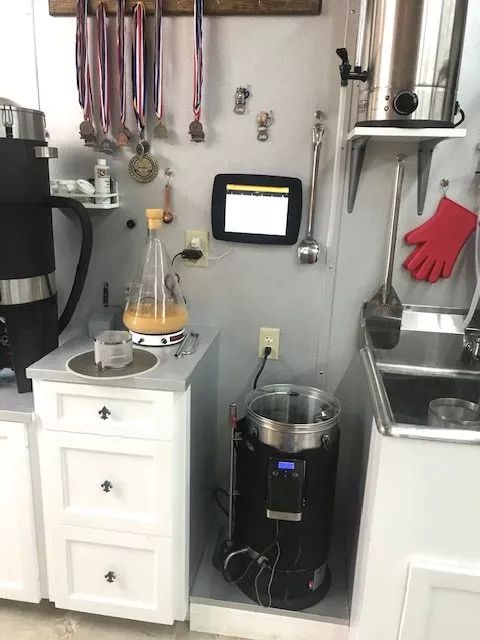 You have a pretty impressive setup! What was the inspiration behind starting your brewery and could you tell us a bit about your journey?
I tend to be very competitive and I wanted a system that would allow me to consistently make any style of beer, over and over with little to no differences in taste.
My brewery took two years of planning. I looked at all of the systems available and I kept coming back to the Grainfather G30.
What is your favourite style(s) of beer to drink and brew?
My favourite beer is a Saison. It's the one beer that is easy to make, and all of my friends seem to enjoy.
Can you walk us through your typical brew day?
The day before I brew, I check the level of my R.O. water holding tank, making sure it has enough water required for the recipe. I also measure and layout any additives needed.
My brew day starts at 9:00 am. The first thing I do is move the yeast I have started 3 to 5 days before into the refrigerator. This will allow the yeast to cool and settle. I then connect my iPad to the Grainfather controller and verify that the pump and heater are working correctly. It's better to find a pump that needs attention before you have hot water in the kettle. I then select my recipe and follow the Grainfather instructions.
Once the boil is finished, I cool the wort, then use the pump to transfer the wort into the Conical Fermenter to start the cooling process. At this point, I remove the yeast from the refrigerator and allow it to start warming. When the yeast warms to the desired temperature of the wort, I aerate the wort with oxygen and add the yeast.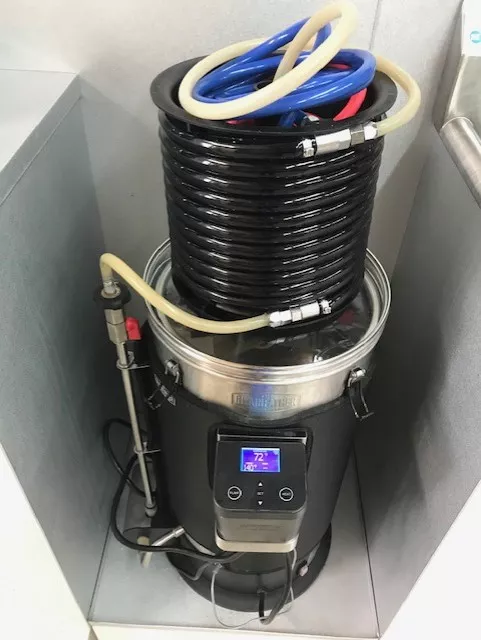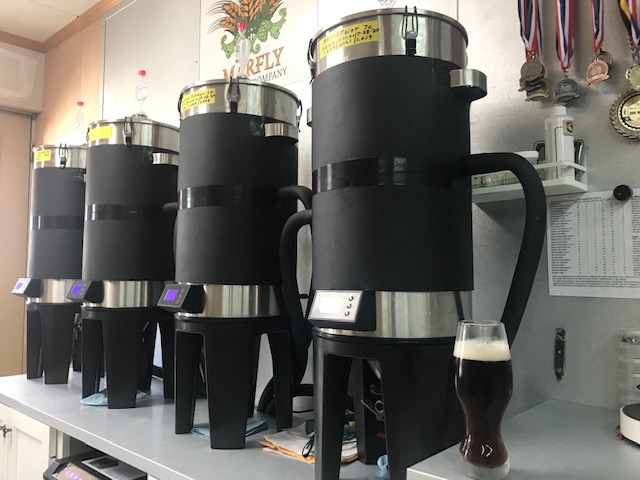 How large are your batches and have you had any bad batches?
I try to limit my batch size to 5 U.S. gallons (19 L). In my opinion, anything smaller is too hard to regulate temperature and additives. Anything larger and it gets too close to the maximum capacity of the Grainfather.
As far as making a bad batch, YES! The first three batches of beer I made were horrible.
What do you enjoy most about brewing? Do you like creating your own recipes or do you strive to recreate commercial favourites?
I have always loved to make things from scratch. Beer making is something that has easily fallen into this category. I'm also a very competitive person. I get a kick out of making a beer that scores well with the judges.
For the most part, I like to make a style of beer, not necessarily a clone of a commercial beer.
Do you brew on your own or do you have any helpers?
I always try to brew with a fellow brewer. It doesn't matter if the brewer has more or less experience than you. You will always learn something from the conversations you have. I'm very fortunate to have a mentor by the name of Chris Humble. Chris is on the top of the list of reasons for me brewing better beer. He has answered too many questions to count. Some questions he has answered multiple times!
You should also find a local beer club to join. If you can't find one, create one! I belong to the Red Rice Brew Krewe, a fantastic group of beer enthusiasts with an unbelievable amount of knowledge. Feel free to find us on Facebook.
We're certain that many will covet your brewing setup! Do you have any advice, secrets or tips to share for building the ultimate home brewery?
Measure the space you have available for your system. Make a list of all the equipment you want in your system with the dimensions of each piece of equipment. Then put it on paper. Ask fellow brewers for their thoughts and advice. You will need to make several drawings before you get a good working idea of what will work for the space you have.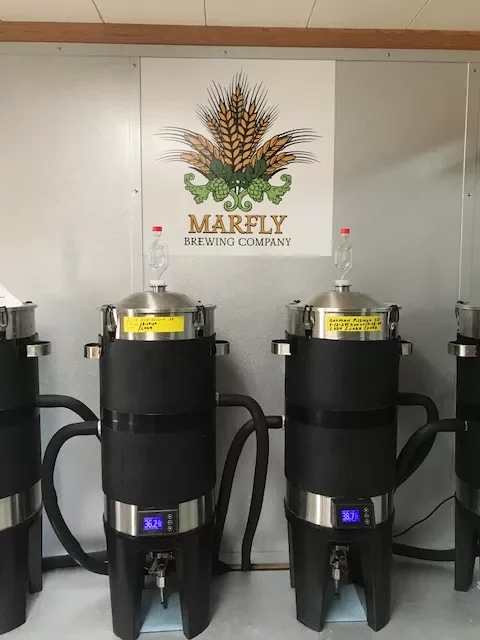 You're clearly very passionate about homebrewing! Have you ever thought of turning professional?
I truly love brewing beer. After I retire, I would love to open a beer garden and sell beer made by myself and other local brewers.
What is your most memorable brew?
My most memorable beer is a Munich Dunkle. I placed first in category and third best of the show (thank you Chris Humble, for the recipe).
Where do you see your homebrewing journey going and what do you aspire to do as a homebrewer?
Now that I have the full Grainfather system, the possibilities in brewing are endless! Someday, I hope to have a medal saying "First Place Best of Show"!
Do you have a favourite beer and food pairing?
Porter House steak and a cold Saison.
What advice would you give to other homebrewers?
No matter what level of experience you have in brewing, place your beer in a competition. The lessons you will learn from a seasoned judge are endless.
If you've got an interesting brewing story that you'd like to share, then we'd love to hear from you. Get in touch by sending an email to [email protected] and you could feature on our next blog!