This week Paul who works in our UK distribution centre went to visit Liverpool Organic Brewery, a brewery that's famed for producing a whole range of fantastic, award winning organic beers. One thing that they specialise in is single hopped beers so that's something he discussed with Paul Burns, a Brewer at Liverpool Organic, to get some tips on how to homebrew a great single hopped beer. (We did film the interview but unfortunately sound quality was poor so it's been transcribed below.)
Q: What hop schedules do you work to for your single hopped beers, and what are the hopping rates at each stage?
A: "A lot of our single hopped beers will have a big addition at the end of the boil and a much smaller more delicate addition at the start; weighting it this way really allows the hop character to show at its best and keeps most of the hop aromatics in the beer rather than being boiled off.
With Cascade (one of their single hopped beers) we add 750g first wort hops for bitterness, 4kg 10 minutes before the end of the boil and another 4kg at the end of the boil. We then add a further 3kg of pellets as a dry hop addition into the fermenter.
This converted to grams per litre for home brewers comes out at 0.25 g/L for the first wort addition, 2.5g/L for the end of boil, and a further 2.5g/L 10 minutes before the end addition and 1.75g/L for the dry hop addition."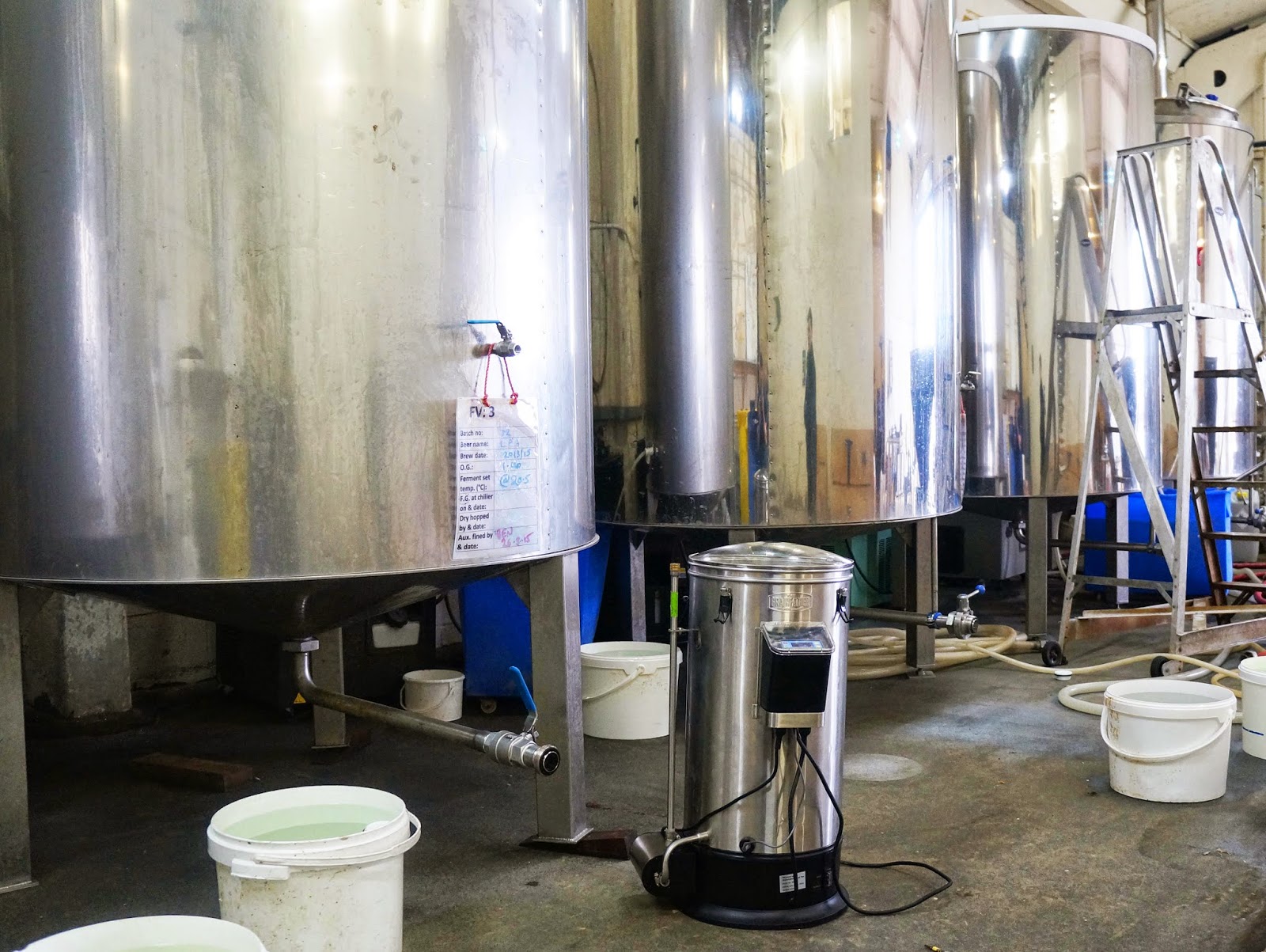 Q: How far into fermentation do you do your dry hopping?
A: "We do our dry hop addition three days into fermentation, after adding yeast to our wort. The first three days is when we get most of the fermentation activity occurring with the yeast going crazy, performing really vigorously, eating up all of the sugars in the wort. If we were to dry hop from the start this activity could kill off a lot of the hop character. So we wait until after that to give the hops a chance to do their work without the yeast interfering with them too much."
Q: Why do you go for whole leaf hops in first wort and end of boil additions and pellets at the dry hopping stage?
A: "The T-90 pellets have a much better surface area so are a lot more efficient at imparting the flavours into your beer, but the way our brewery is set up here our copper can't handle the T-90 pellets, we couldn't whirlpool and they would clog up the filter so that's why we use whole leaf during the earlier stages."
Q: Do you have to take particular care when creating a grain bill for a single hopped beer to really allow the hops to shine?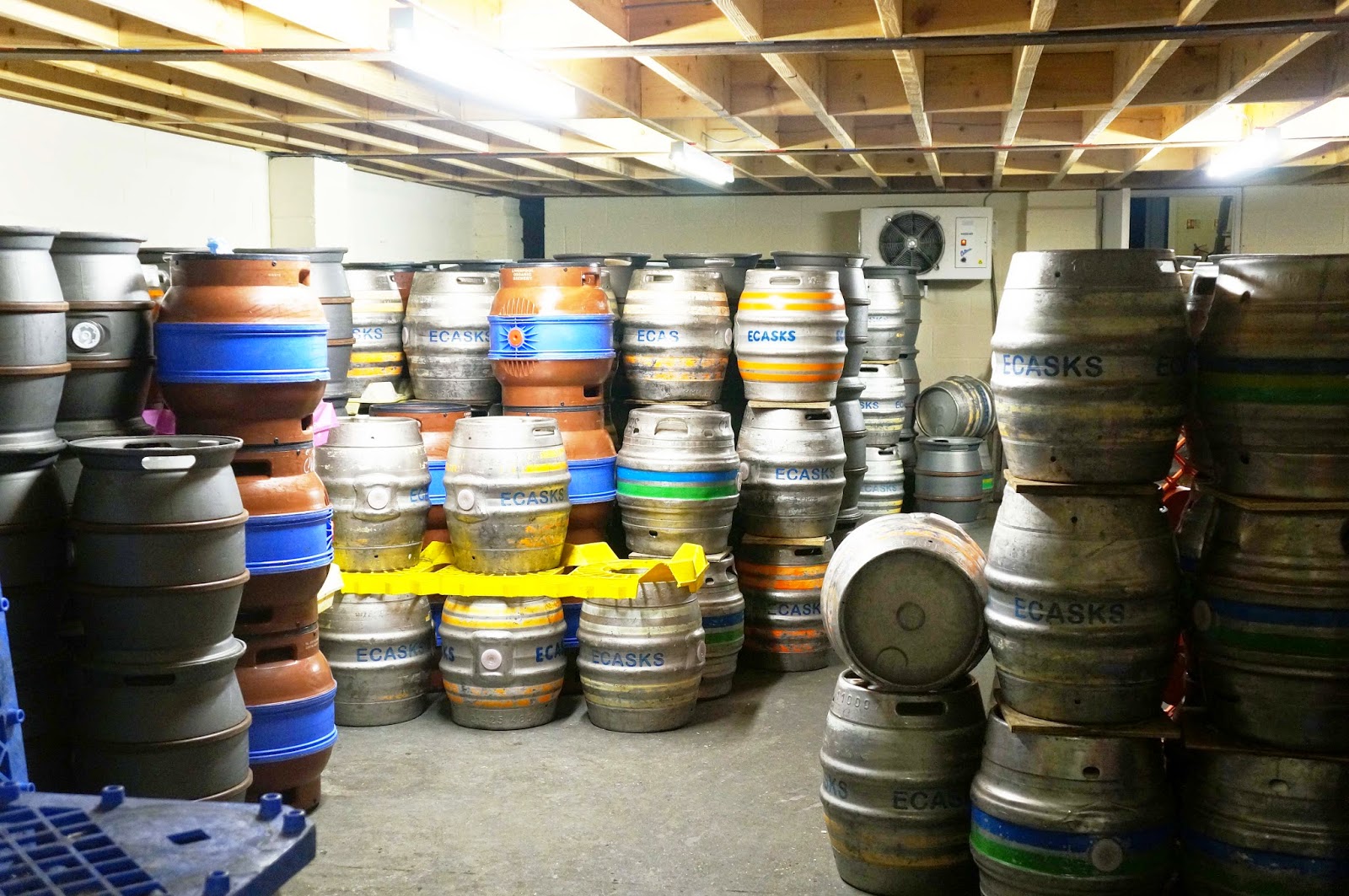 "Personally I feel that it's important to keep the grain bill fairly simple for these beers and allow the focus to be on the hop rather than the malt you're using. So we use a lot of pale ale malts for our single hop beers, adding just a touch of wheat malt too to help with head retention. For me the pale malt mash provides the right balance and really allows the hop character to shine through your beer. That's not to say you can't do a single hopped stout or other dark beer, but for me those beers traditionally have a lot more malt character so if you're brewing something single hopped to learn about that hop variety I'd always go for a pale beer. "
Q: Are there any particular hop varieties that lend themselves to a single hopped beer, or any that should be avoided?
"I think I've definitely got favoured hops that I prefer and work best and those that I don't believe work well, for example Cascade and Pacific Jade are two of my favourites and ones that we use commercially. But what's great about beer and brewing is that people's tastes and preferences are different and you'll always find a brewer who will argue that a certain hop can be used in a single hop beer, so my advice would be to experiment. I'd try and find a recipe of a beer you like and for example if it uses three different hops in a blend ie Simcoe, Cascade and Chinook, brew three single hopped beers using these and it will really help develop your palate and discover which elements of each hop you enjoy."
Thanks to Liverpool Organic Brewery and Paul Burns for taking the time to talk and help our Grainfather fans.