In Antwerp, Belgium, Roel and Nick are hard at work at what just might be the world's smallest brewery. Producing one-off, experimental batches the quality of which is clear just from their paper wrapped, wax sealed packaging.
Having met playing tennis when they were 9, they began homebrewing together while they were students, it wasn't long before the two set up Brochus brewery. A truly unique brewery – using the Grainfather to create limited edition, never to be repeated beers. A few members of our team were in Belgium on a fact-finding mission recently and were lucky enough to meet Roel and Nick and speak to them about the challenges they have faced and what inspired them to make the move to commercial brewing.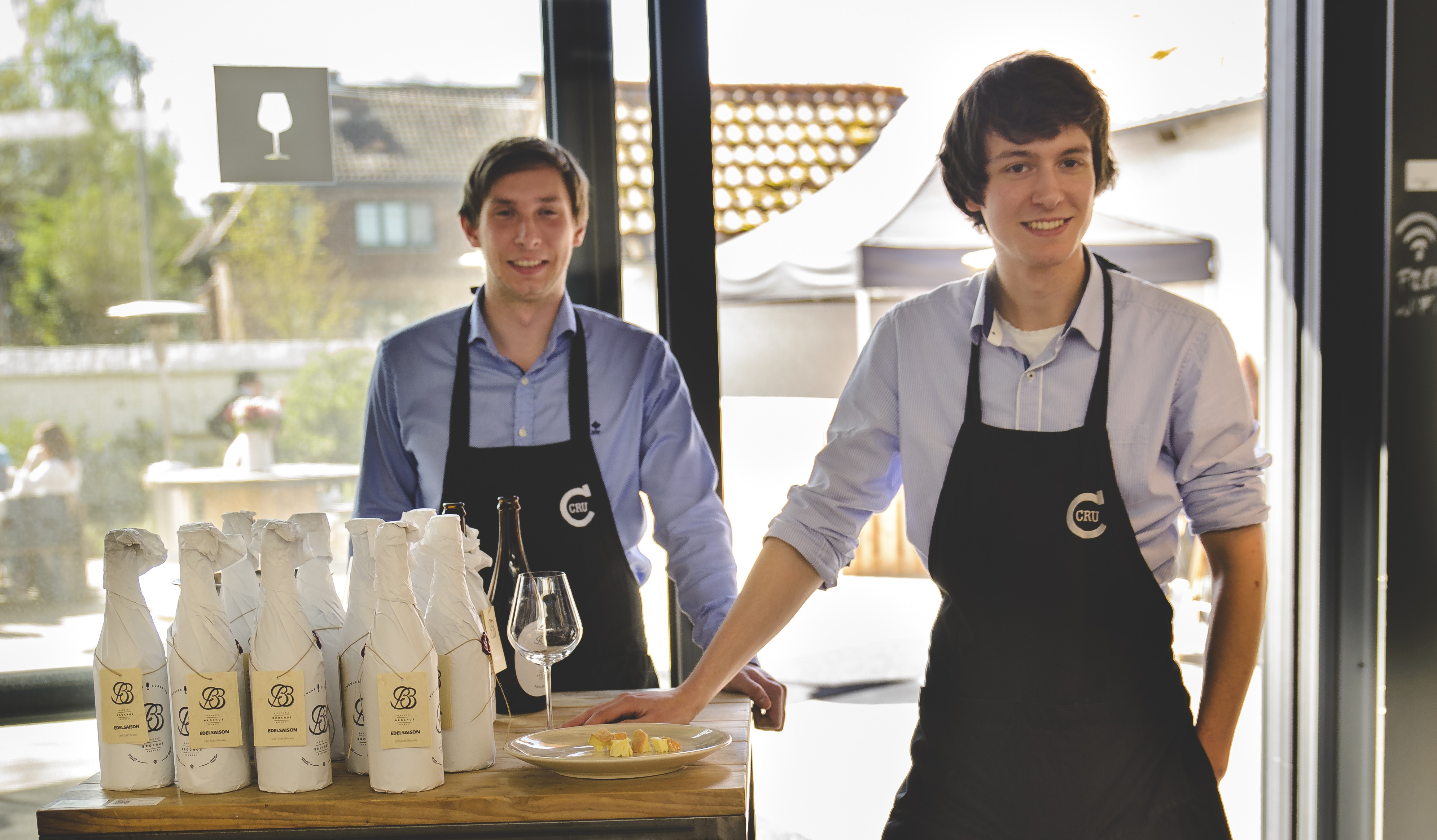 1. Why did you start Brochus?
We were students who started homebrewing and we had a lot of fun with it, as well as some good results. As our studies were coming to an end we were asking ourselves what we wanted to do for our careers. We decided to try brewing more seriously. When we started we had next to no capital. We needed a little of course, which we borrowed from our parents. It has taken us a lot of work to get set up and we have been lucky to have the support of our friends, family and people who have tried our beers.
2. What do you look for in a good craft beer?
I'm looking for balance and a beer that stays interesting. If you take your time with a beer, it warms up slightly in the glass. This can reveal new flavours and aroma's.
3. What is your favourite beer you have made?
For Nick it is our ordinary bitter, a traditional British style, very low in alcohol (around 3.8%) but very flavourful. For myself, a couple of the porters we have brewed stand out but probably the first Scottish ale we made. That was perfection, for me at least.
We never make the same beer twice because even if we make something and we like it we're already thinking, what can we change? What different hops or yeast could we use? At the size we are it doesn't make sense to try to go for volume.
4. Are you enjoying the challenge of bringing your uniquely styled product to commercial status?
It hasn't been a real challenge for the beers we brew in the Grainfather. The volumes were small enough for us to be able to just sell them to our close circle and, later on, a restaurant. Many different styles were brewed and sold this way.
The "sales challenge" began when we started upscaling some of our recipes to 20hl or just under 3.000 bottles. This happens externally of course. We've done this for a Saison and a Red Ale. The first beer we released this way, was the Edelsaison. For the eventual recipe, we've done about 20 saisons in the grainfather, many of which were also sold. We consider the Edelsaison to be our interpretation of the style.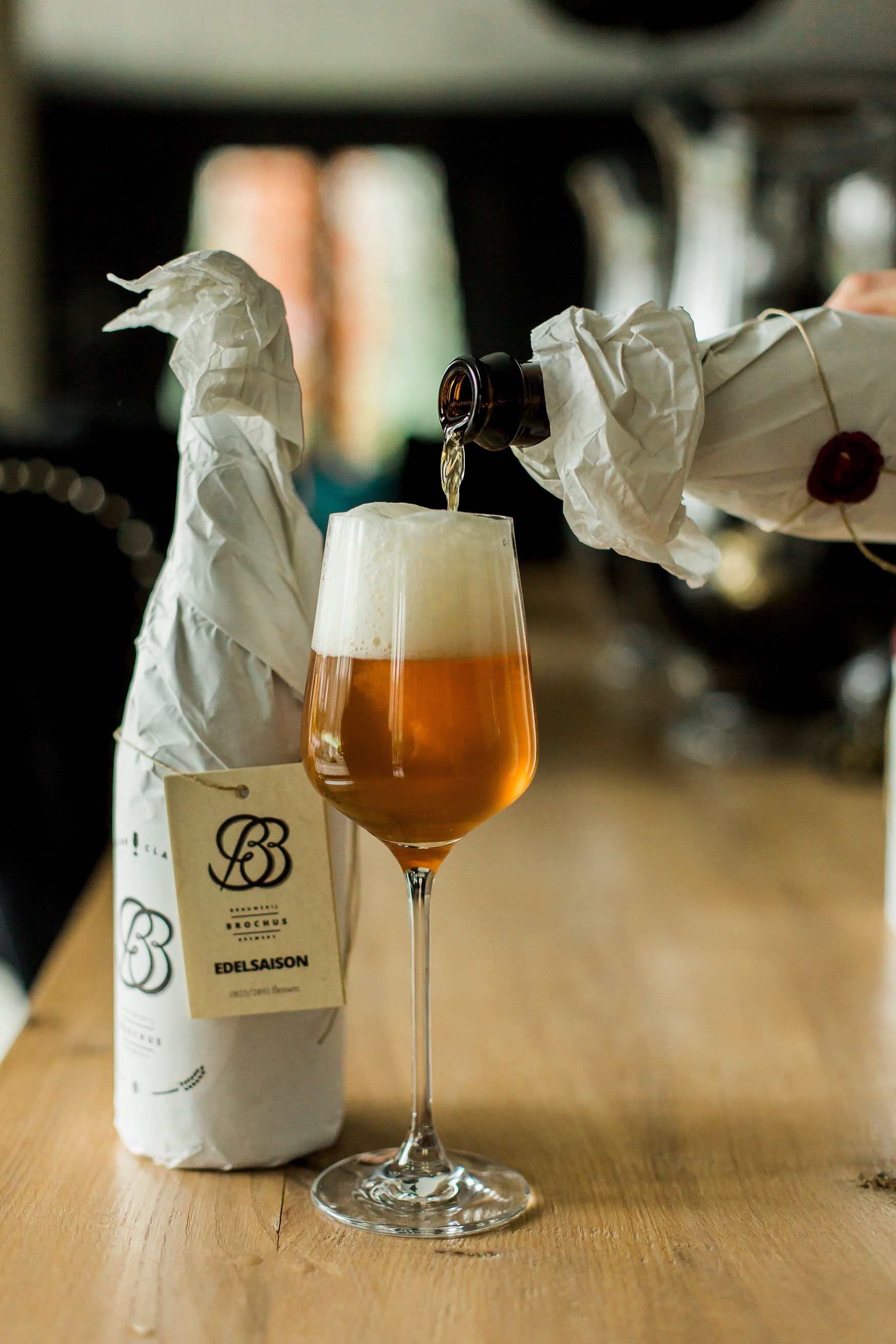 5. What challenges have you faced so far?
Belgian legislation is quite a handful. It's not really written for small breweries but for larger breweries and as for food safety legislation, the paperwork side of it doesn't always make sense for small businesses. The principals absolutely make sense. What doesn't make sense at all is the fact that there's city and province taxes on every business, just because it exists, whether it's making a profit or not. If I had to summarize: too much unnecessary paperwork!
When we first started out we were brewing on 20 litre equipment before making the move to the Grainfather which led to some challenges for recipe development, as with any new equipment, but it only took a few brews to start getting this right.
6. How has the Grainfather helped you achieve your brewing goals or reduced those challenges?
The Grainfather itself really helped us to improve our consistency. With the Grainfather we can build a recipe how we want it and then reproduce that beer much more easily.
7. What are your favourite features on the Grainfather?
How it circulates the wort. We can reach our target gravity very fast and it's an efficient way of running the process. It's also quite a sturdy unit. We're not particularly delicate but after more than 120 brews it's still going strong.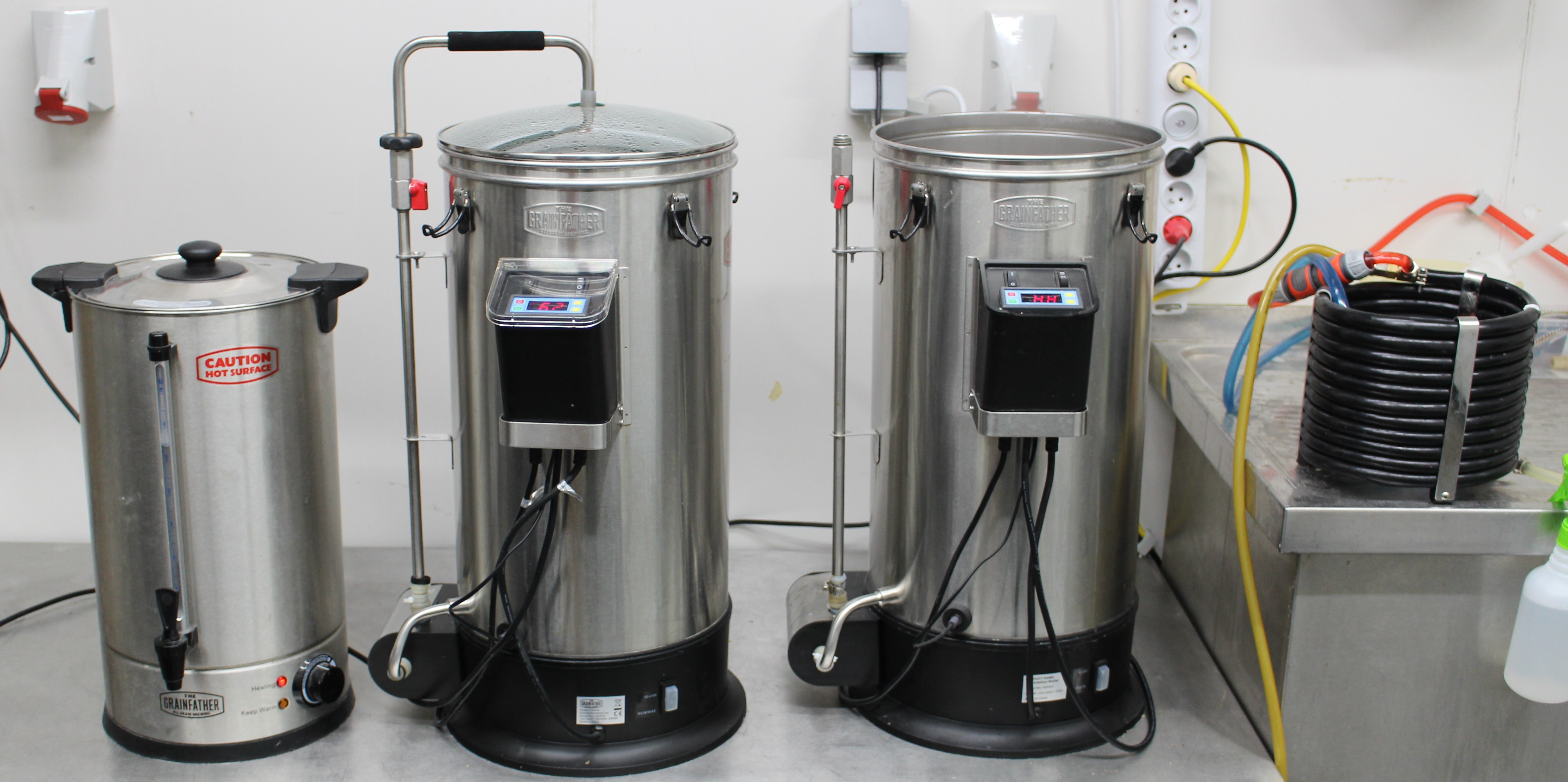 8. What would you like to see in the future with the Grainfather line of products?
We got a bit of a sneak preview of the upcoming conical fermenter which looks great but we're mostly excited for the glycol chiller. Currently we pump cold water through a coil which sits in the fermenter to cool our beers. The conical and glycol chiller seem much cleaner and a more efficient way of achieving this. Also if you could bring out a 50 or even 100 litre version of the Grainfather itself, we would definitely be interested!
9. What advice would you give to any other homebrewers looking to go commercial?
Be careful with the paperwork! A lot of things come into play when you go commercial and not a lot of it is to do with brewing. You have to consider things like environmental law, bookkeeping and excises. In Belgium we have to announce that we intend to brew three days before the actual brew day. It's a lot of paperwork (specifically the correspondance for the excises, the register for raw materials, the brewlog, the stock register,…) that we didn't have any experience with beforehand but we're getting through it. We'd advise anyone thinking of starting a brewery themselves to know what you're getting yourself into.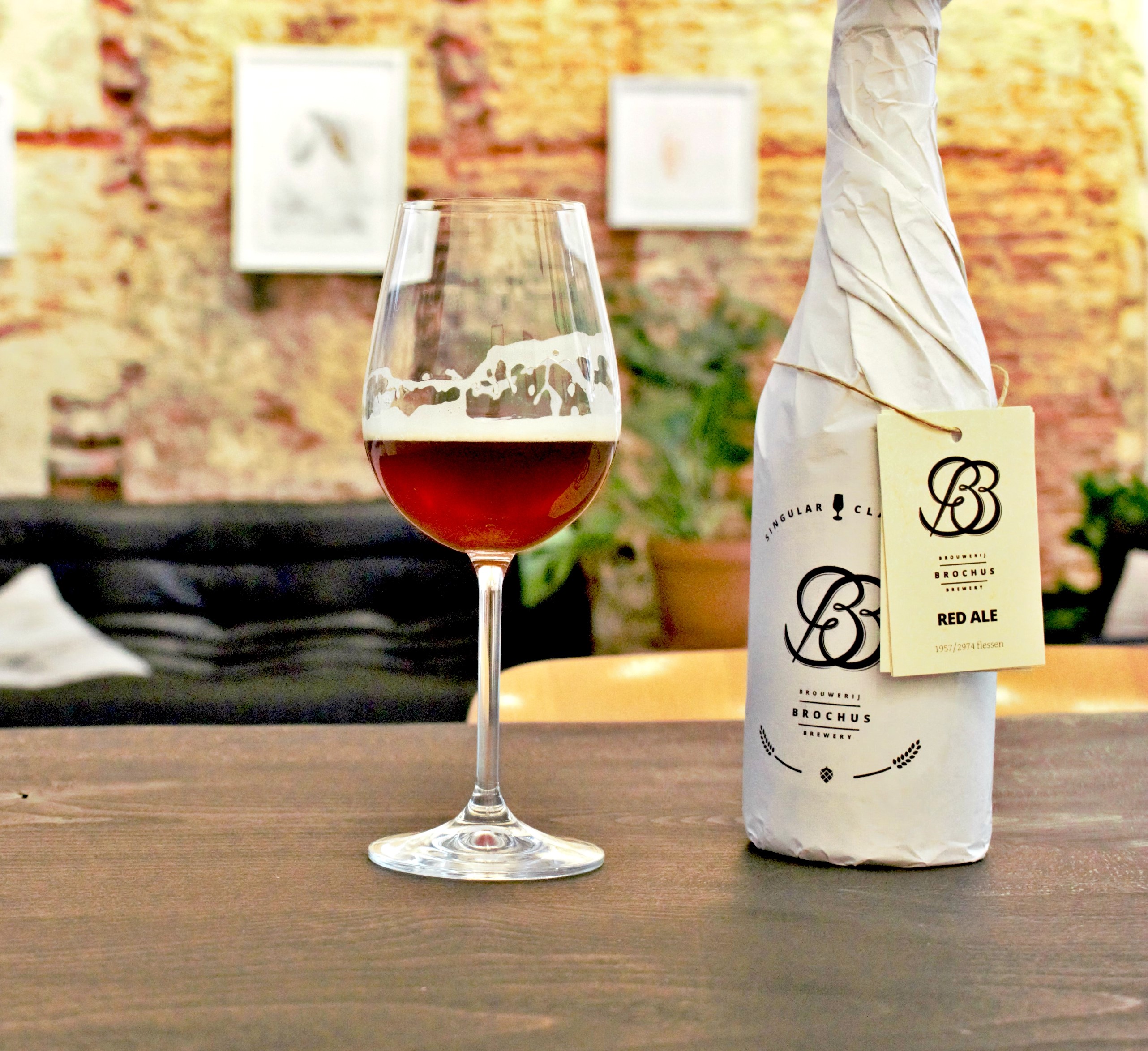 10. Finally what can we expect from Brochus in the near future?
We're always experimenting and trying different recipes so that is going to continue with our beers in the future. There might, might, be a crowd funding project coming up and we definitely want to do more food pairing events, maybe working closer with some of the local restaurants as well as cheese pairing. The food pairing is something we really enjoy. Essentially more doing what we like and experimenting.
If you are running your own Grainfather brewery we would love to feature you! Just let us know in the comments below or by emailing [email protected]